Mini cards
What are Mini cards? They are great little cards, roughly one inch wide and three inches high, which have a pylon photo on one side and the address of this website on the other.

Three cards are included in the welcome pack for new members, for you to keep, or give to anyone who might be interested in joining us.

Although they are intended as an advert for pylons.org, they are quite collectable too. Use them as bookmarks or just collect the set!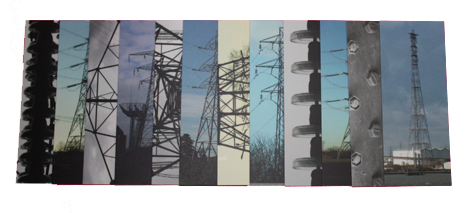 The images used are shown below, at approximately the size on the card.

All images are owned by Flash Bristow and may not be used elsewhere without explicit permission.